Challenges of Material Handling
Material handling robots must be fast and reliable with minimum downtime. These robots should be easily integrated with other systems and most importantly they have to be cost-efficient to purchase and maintain.
Material
Handling

with Dorna
Dorna robots can be easily integrated into your application.
Fast ROI
Even the most inexperienced user can operate and service their robots which significantly minimizes your downtime and ongoing cost.
Quick and flexible deployment
Light body and compact form factor enables many mounting options. If your workflow changes, deploy the robot in the new setup at no time.
Rigorous Performance
With sturdy mechanical design and industrial-grade controller, Dorna robots are built for continuous operation with minimal maintenance.
Pick
and

Place

Dorna robots excel in speed and reliability, making them the ideal solution for high-speed picking and placing applications.
Assembly
With its compact size and user-friendly software, deploying Dorna robots in new processes becomes quick and effortless. This versatility justifies their utilization in assembly processes involving small batches or frequent change-overs, where adaptability is paramount.
machine
tending
Thanks to its small footprint, the Dorna robot can be installed in close proximity to your machinery. Additionally, its lightweight design and safety features ensure a secure working environment for human operators in the vicinity of the robot.
Product
Testing
Dorna robots provide diverse IO options and a rich Python-based programming platform, enabling seamless integration of various testing instruments. This versatility allows for the automation of precise and repetitive test scenarios, enhancing efficiency and accuracy in your testing processes.
Labeling
Unlike traditional labeling machines that are often large, expensive, and inflexible, Dorna robots provide flexibility in your labeling process and can be deployed quickly into your labeling application. The Dorna robot's wide range of motion gives you options on where to put the label and also processes items with different shapes and sizes.
Material
cutting
Dorna's smooth and precise motion profiles, and capability to navigate complex trajectories make it an excellent solution for automating light-duty cutting applications.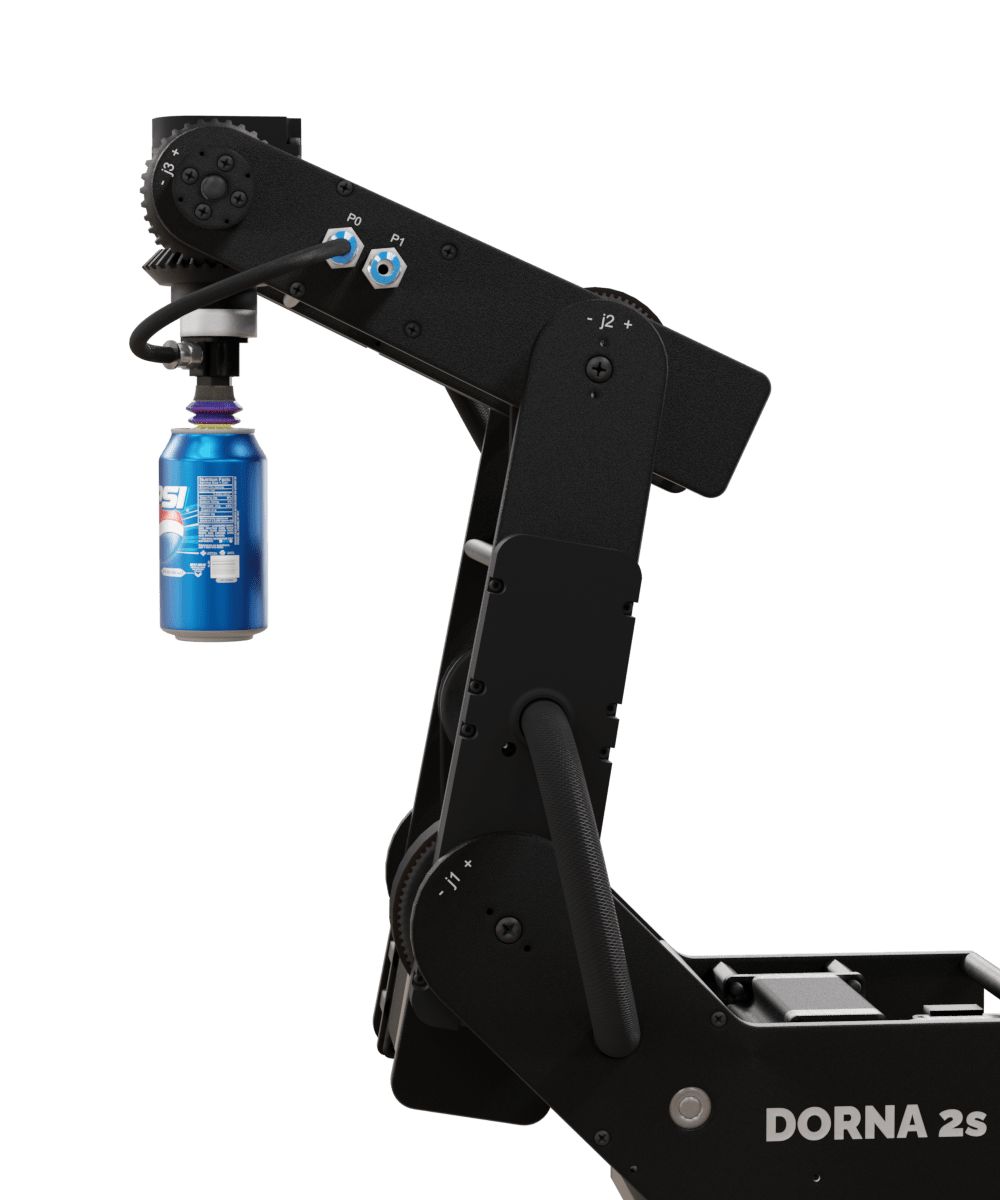 Justifying
automation

for businesses of all sizes

We design robots that are extremely cost-efficient, safe, and lightweight. Developed for fast integration and flexible deployment.