We empower humans to achieve more with less effort
Free up valuable human resources from tedious low value tasks and let them focus on value increasing tasks
Save costs and increase ROI by streamlining your production line and reducing your failure rate
Achieve consistent high-quality results with one-time setup and creating an automation pipeline
Pick and Place
Dorna preprogrammed pick and place packages accomplished simple pick and place tasks at a fraction of the cost of other customized solutions. Quickly set up the package, or change from one task to another.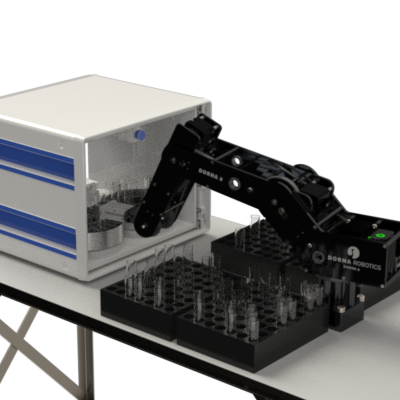 Lab Automation
We offer a user-centric approach to lab automation platform design, deployment and management. Our modular solutions add immediate efficiencies and are easily scalable to future-proof your lab going forward.
Product Test
Streamline your test lines and increase your product reliability using our test bench platform. You can install a variety of grippers or sensors to handle different parts of the product testing pipeline.
Creative Production
Dorna can help with the accurate and smooth movements of the camera around objects for repeatable, smooth shots. You can also use another Dorna for moving the object or lighting fixtures for more creative and dynamic videos.
"I had a couple days to play with this cool robotic arm. I don't think I even scratched the surface of what this thing is capable of!"
Marco Tempest used Dorna robot as a camera assistant for their presentation.
A platform for everyone
Dorna robots are intended for industrial applications. Factories around the world find Dorna a suitable platform for many of their automation tasks, including:
Light assembly, gluing, polishing and spraying.
Pick and place, and automatic loading and unloading.
Vision, inspection, testing and measuring.
Screw driving and many other automated workbench scenarios.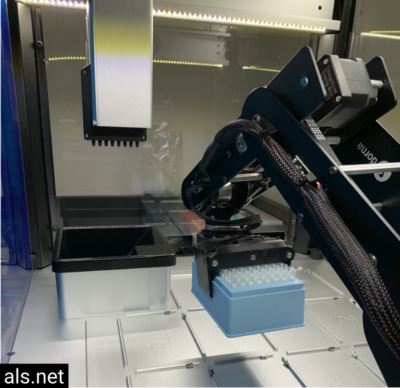 Explore your creativity
Dorna has opened a new door to many creators and artists, due to its high capabilities and efficient cost. There has been people using the robot for:
Robot camera and capturing fast and smooth cinematic shots.
Complex stop motion and product photography applications.
Synchronized light-dance performance.
Creative drawings.
Infinitely expandable
Dorna is an excellent platform for learning, research purposes and quick prototyping.
Companies use our robots to quickly implement and prototype their business ideas.
Scientists use multiple robots to train their ML algorithm in a shorter period.
Teachers use Dorna robots to teach and introduce robotics and programming to students.